Prices for our hair transplants
Here you can see the price for hair transplantation at our clinics in Stockholm and Gothenburg. You pay a fixed price and receive 1 PRP treatment included in the price.
Hair transplant in Sweden
Travel to one of our clinics in Sweden and have your hair transplant carried out by a medical hair clinic approved by Swedish medical standards. You pay a fixed price regardless of how many grafts we transplant. The maximum procedure is 4 000 grafts, but that many grafts are rarely extracted in one sitting.
2 nights in a four-star hotel with a central location, situated close to the clinic.
1 PRP-treatment as aftercare in order to help heal the transplant site and to stimulate hair growth.
We help you remove the bandage and clean the donor site.
Free online consultation and follow-up.
Fixed price: €3 200 The transport to Sweden is not included in the price. People with a Swedish passport or residents of Sweden are not eligible for this price.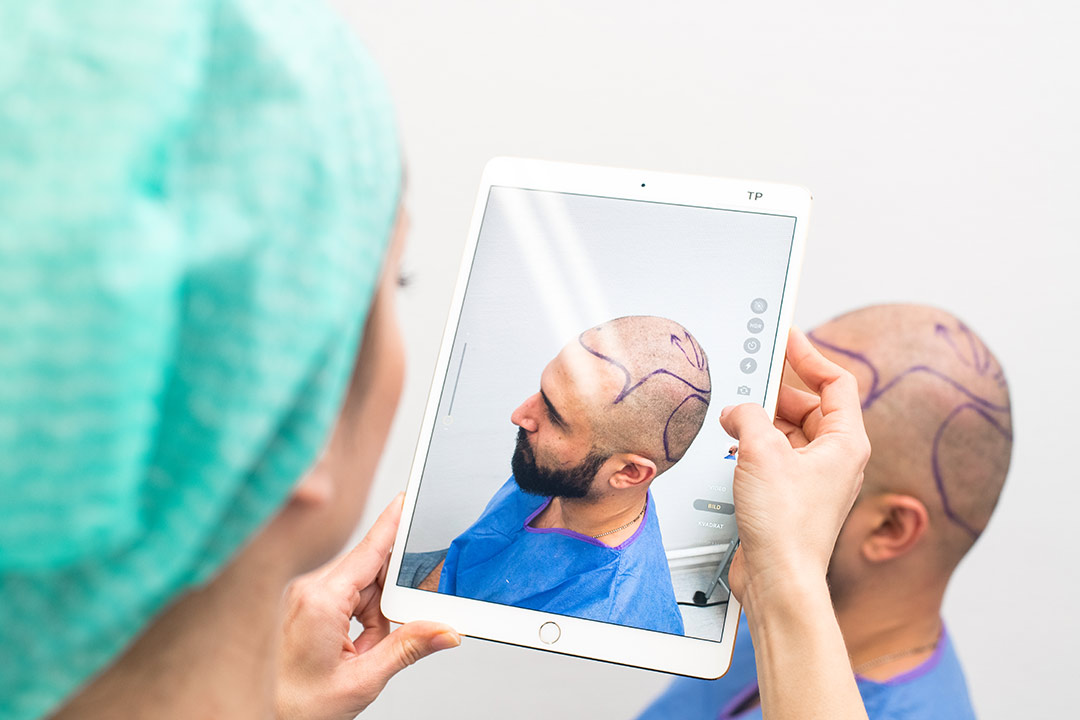 Have your consultation online
The first step in having a hair transplant performed in Sweden is to fill out our form for an online consultation. We will need 4 images from 4 different angles in order to get an idea of your prospects for a hair transplant. Our hair specialists will go through your photos and will get back to you regarding if a hair transplant is a suitable treatment for you.