Testimonials | 29-05-19
Myriam lowered her hairline with a hair transplant
Myriam, 38 years old
Hair loss runs in Myriam's family. She read up on different types of solutions for hair loss and tried different products, but nothing worked. It neither stopped the hair loss nor helped her hair grow faster. That's when she came to us at Nordic Hair Clinic to get a hair transplant.
"We have hair loss in our family, my mother has also lost a lot of hair. I started losing hair several years ago. I tried a number of hair oils and shampoos, but none of them worked. So I browsed the internet and researched other solutions and that's when I found information on hair transplants. So then I thought I'd try it," Myriam recounts.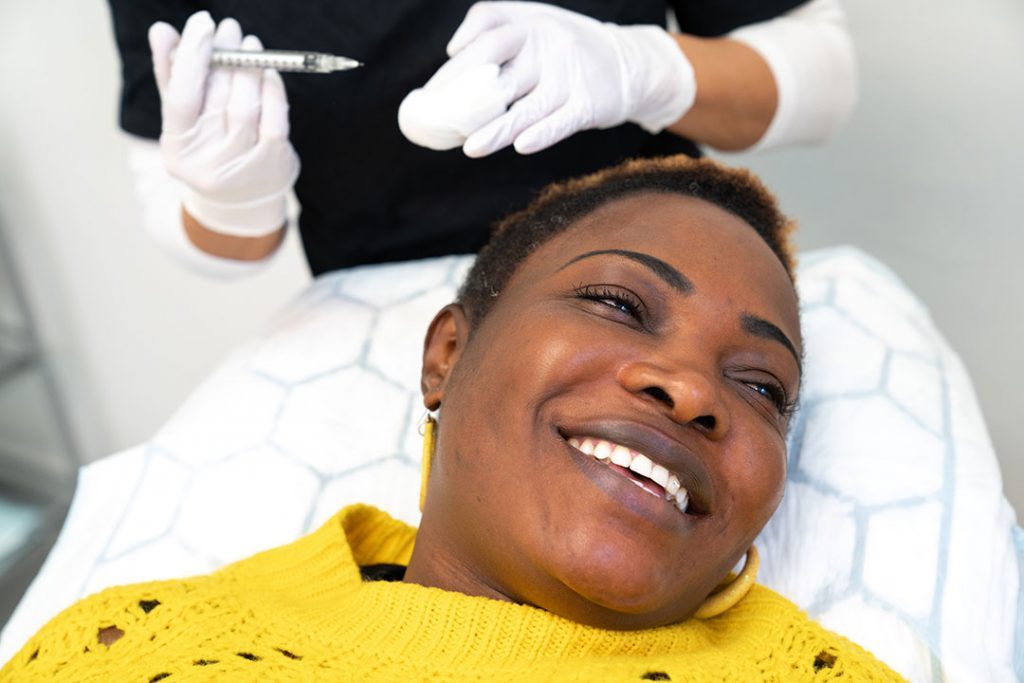 Myriam undergoes PRP treatment after her hair transplant to stimulate hair growth
Myriam had been self-conscious about her hair for a long time and felt stressed seeing how much hair she was losing.
"I was getting a bit desperate because I'd lost a lot of hair. Before I decided to get the hair transplant, I felt a bit depressed and the other solutions I'd tried before hadn't worked. Then my hair transplant went great. The staff was really great and I felt good. Now I'm just waiting for my hair to start growing," Myriam says.
Before her hair transplant, she took a day off, and that was for the day of the procedure. Then she had the weekend to rest up and felt well enough to go back to work the following Monday.
What it's like getting a hair transplant as a woman
"As a woman, I felt it was a big decision to make when I decided to get the hair transplant, seeing as how you remove part of the hair and relocate it to another part of the head. But I felt that, for me, it was an important step to take for the future, so that I can feel happy about myself and about my hair," Myriam says.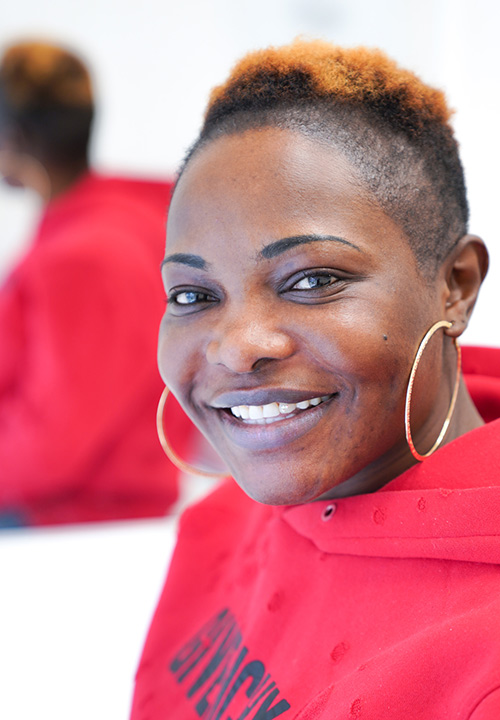 Myriam's outgrowth 3 months after her procedure
How her hair would look directly after the hair transplant felt a little awkward for Myriam at first because her donor area was shaved.
"But you get used to it fairly quickly. The healing process has been great. Everything has healed easily. I didn't experience any major problems. I told my friends and family. I don't feel like it's difficult to be open about getting a hair transplant even though I'm a woman and it's less common for women to get hair transplants. I see it as medicine, you do it to feel better and then you can't worry about what other people think," Myriam says.
Myriam's hair after 4 months
It takes time for the hair to grow back after a hair transplant. The end result isn't visible until 12 months after the hair transplant when everything has grown back. Often times, you lose even more hair after a hair transplant, which may feel uncomfortable for the patient, but the hair grows back. We asked Myriam how her hair had progressed after 4 months.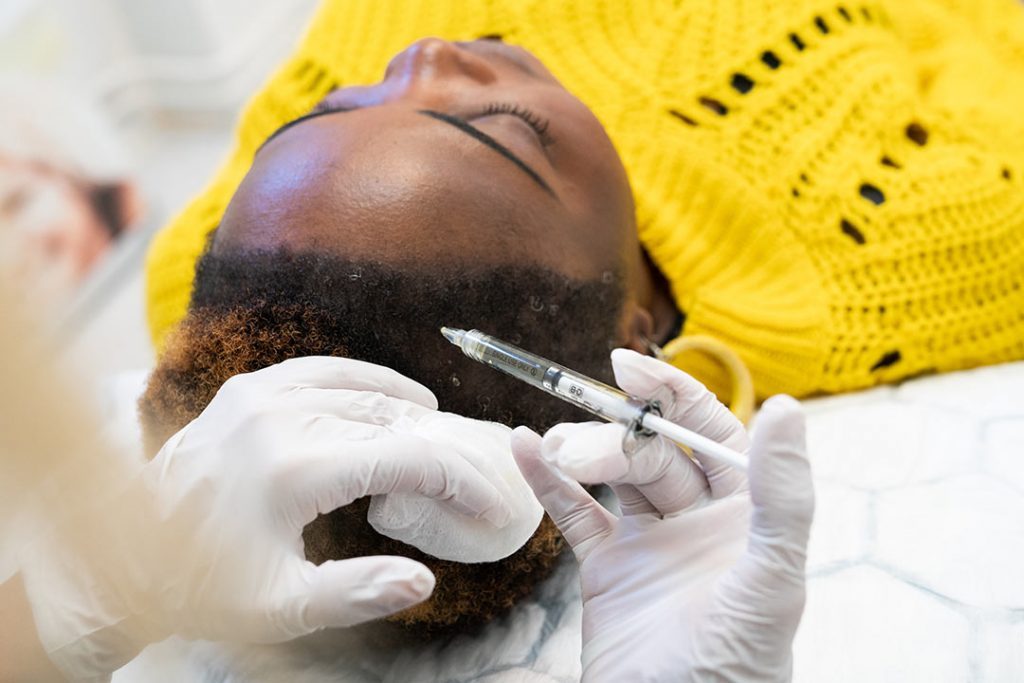 Myriam's outgrowth 5 months after her hair transplant
"I've started to see a change in the hair, but it's still early days. I haven't seen my end result yet. I've been informed that it will take a year until I can see the end result. Right now, I'm only four months in, so I'm still waiting, but I can already see a change. The donor area has healed beautifully, and the transplanted hair has started to grow a bit."
"I would definitely recommend Nordic Hair Clinic to others, I already have! The team is great, you feel welcome when you come in and the staff is very friendly," Myriam says.
Hair transplant
The last few years, Arnt had started feeling uncomfortable with how he looked. He tried taking medicine against hair loss, but when that didn't work, he chose to have a hair transplant.
Hair transplant
Massimo had wanted to get a hair transplant since he first started to lose his hair as a teenager. He flew from Rome to our clinic in Stockholm to do it on a friend's recommendation.
Hair transplant
Myriam had a hair transplant to lower her hairline. Read her testimonial about how it has felt to have a hair transplant as a woman.