Testimonials | 22-03-19
Micke's permanent solution against hair loss
Micke, 45 years old
Micke, 45 years old, from Stockholm, started losing his hair when he was 25 years old. Since then, it's only gotten worse. For the last 15 years, he's struggled with covering his receding hairline by his temples.
Micke has tried laser treatments and medicine (Rogaine, Propecia) to stop his hair loss and to get his hair back. When he didn't reach the results he wanted, he started considering a hair transplant. Micke did a lot of research about hair transplants, and he also looked at several clinics. A friend recommended Nordic Hair Clinic to him. That was when Micke took the first step and made an appointment for a consultation at the clinic. Micke thought about it for a week and then decided to book an appointment for a hair transplant. For his hair transplant, he traveled to our own clinic in Istanbul.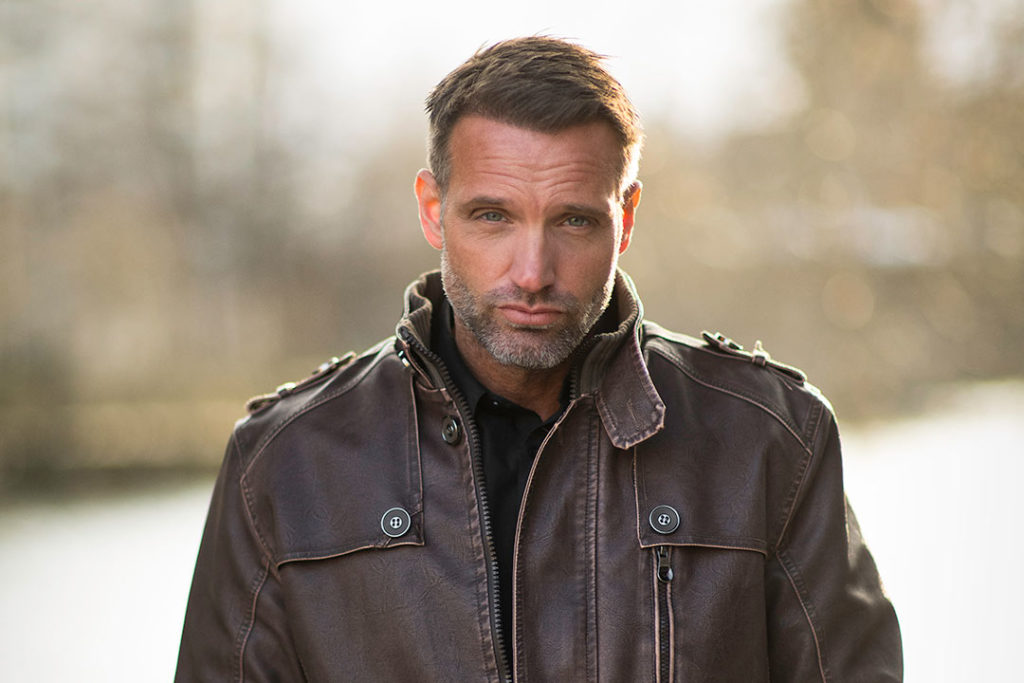 Why did you choose to have your hair transplant in Istanbul?
– I have never been there and I thought it would be exciting to see and experience the city. The price point was also a reason for going there. I had planned some time off in connection with the procedure, so there was no reason for not going to Istanbul and combining the procedure with a small vacation.
How was the trip?
– Really good, over my expectations.
How was the procedure?
– I went really well. The staff were professional and service-minded, which made me feel calm. They felt very experienced. Before the procedure I was of course nervous, but I didn't feel a lot of worry before and after the procedure. During the transplant I lay down and read a book. I didn't think that it hurt, the only thing that hurt was the first prick from the anaesthesia.
What did it feel like afterwards?
– The anaesthesia had effect for a while afterwards, so I didn't feel a thing. I didn't feel any pain what so ever, it only itched a little bit. It was tough sleeping during the first night, because I wanted to avoid putting weight on my head. But already after the second night I could sleep well again. The scabs fell off, after about 8-10 days.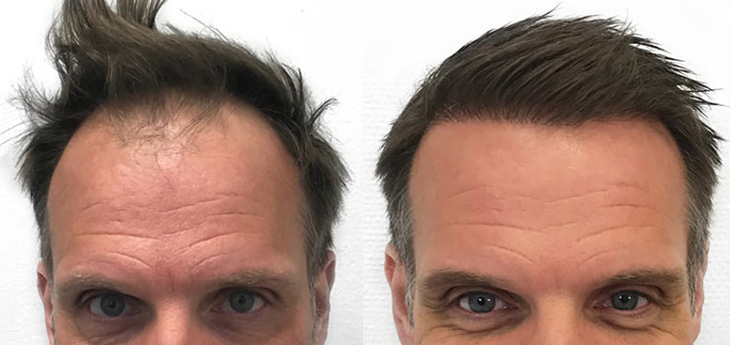 What else did you do in Istanbul, except for the hair transplant?
– Went shopping. The hotel is close to a big shopping mall. It was perfect. I liked it living at the hotel a lot. It had four stars and was luxurious. There was a great restaurant there as well, and I didn't have to go outside of the hotel if I didn't want to.
How does it feel now that 6 months have passed since your procedure?
– It feels really good. I want to show the results to the whole world! It's very even and nice. I look at least five years younger now.
Were you open with having a hair transplant?
– Yes, I was. I told people if it came up. After the transplant I didn't have the energy to hide it with a hat.
I had so many questions about the procedure from my friends. I have inspired others to have a hair transplant.
Would you recommend having a hair transplant to others?
– Absolutely. I already have. For the reason that it takes years off your appearance.
Hair transplant
The last few years, Arnt had started feeling uncomfortable with how he looked. He tried taking medicine against hair loss, but when that didn't work, he chose to have a hair transplant.
Hair transplant
Massimo had wanted to get a hair transplant since he first started to lose his hair as a teenager. He flew from Rome to our clinic in Stockholm to do it on a friend's recommendation.
Hair transplant
Myriam had a hair transplant to lower her hairline. Read her testimonial about how it has felt to have a hair transplant as a woman.