Testimonials | 22-03-18
Daniel missed having a hairstyle, so he had a hair transplant
Daniel, 39 years old
Daniel, 39 years old, from Vänersborg, started having significant hair loss at his temple at an early age. About a year ago, he also started to lose hair at the top of his head. That was when he decided to do something about it and undergo a hair transplant.
Daniel didn't try any other treatment methods before he decided to go through with a hair transplant, in combination with PRP-treatments to have his full head of hair back. "I felt that I wanted to be able to have a hairstyle again, it makes me feel more comfortable. It's an appearance thing, an ego-boost," Daniel says.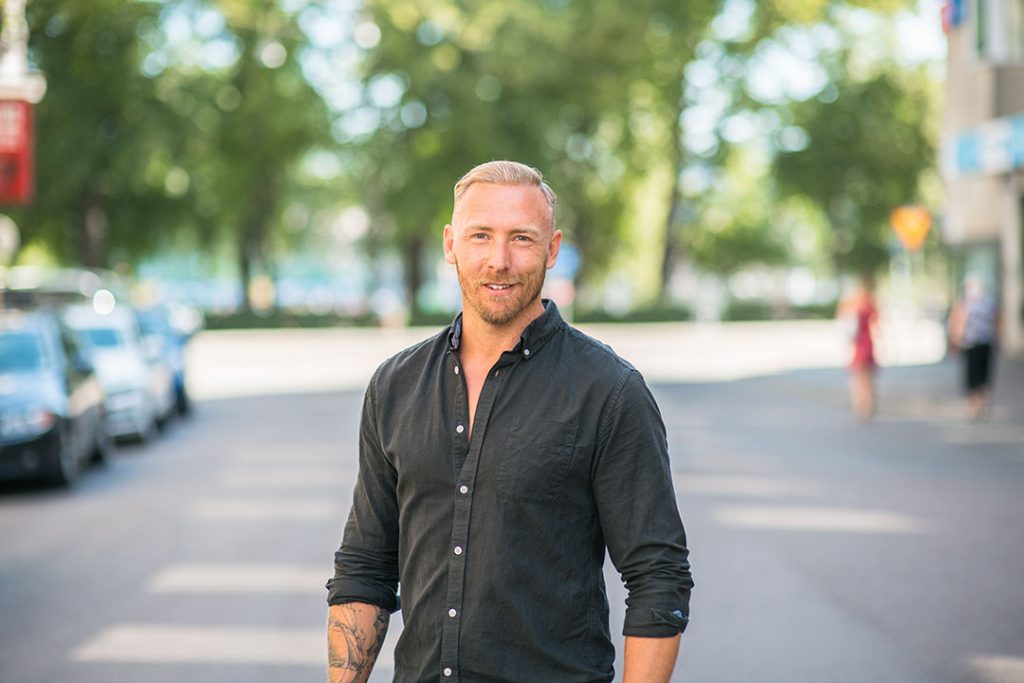 Were you open about having a hair transplant done?
– Yes, I was. It was nothing strange about it. I told people at the Thai boxing practice, and there were five people there that were interested in a hair transplant and they had many questions. Then there were some negative comments from some people, mainly older people, but that didn't matter to me.
How did you find Nordic Hair Clinic?
– I got a tip about the clinic by an acquaintance that went through a hair transplant and was really happy with the results.
What were your thoughts before the procedure?
– I looked forward to the procedure. I thought it would be nice to be able to have a hairstyle again. Of course, I was a bit nervous, like you are with every new experience. Right before the procedure I was excited, it felt good to lie down and have it done.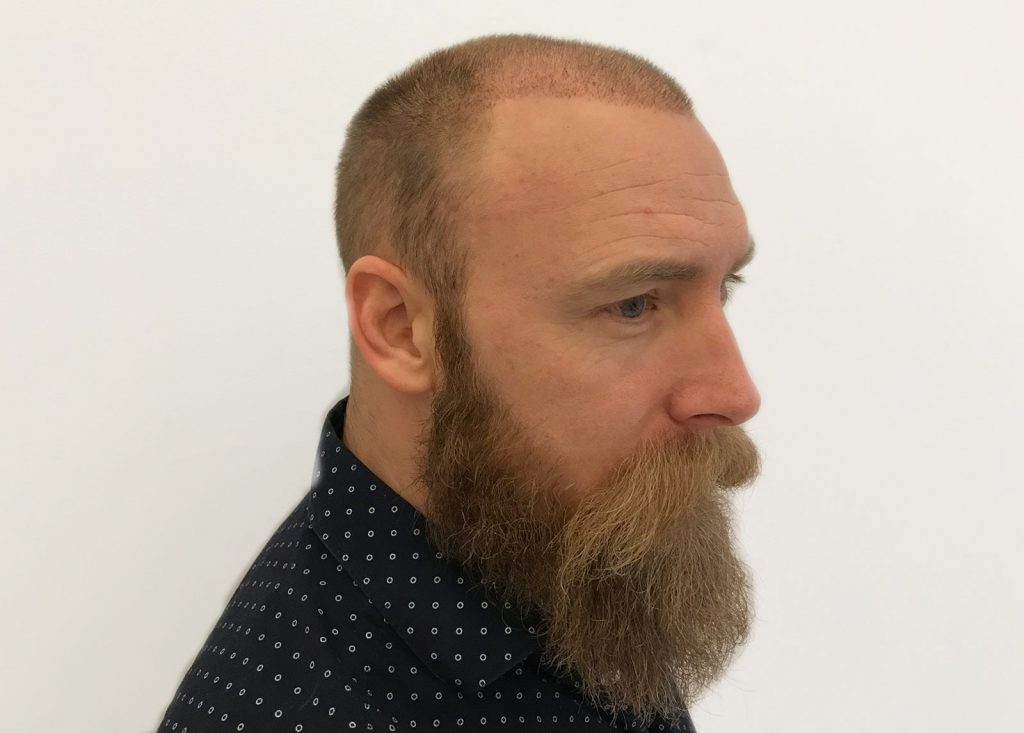 6 weeks after hair transplant
How did the procedure go?
– It went fine. The nurses were really nice and professional. The only thing that was hard was getting the anaesthesia shot and to lie still for about six hours.
How did it feel afterwards?
– I was tired, a bit groggy and a bit dizzy. It's not suprising, as I had lay still for such a long time. It felt like I was wearing an iron hat, although I wasn't in pain because of the anaesthesia. During the first night I sat up to sleep, since I didn't want to put any weight on my head. I didn't get much sleep. The second night I was able to lie down and sleep as usual.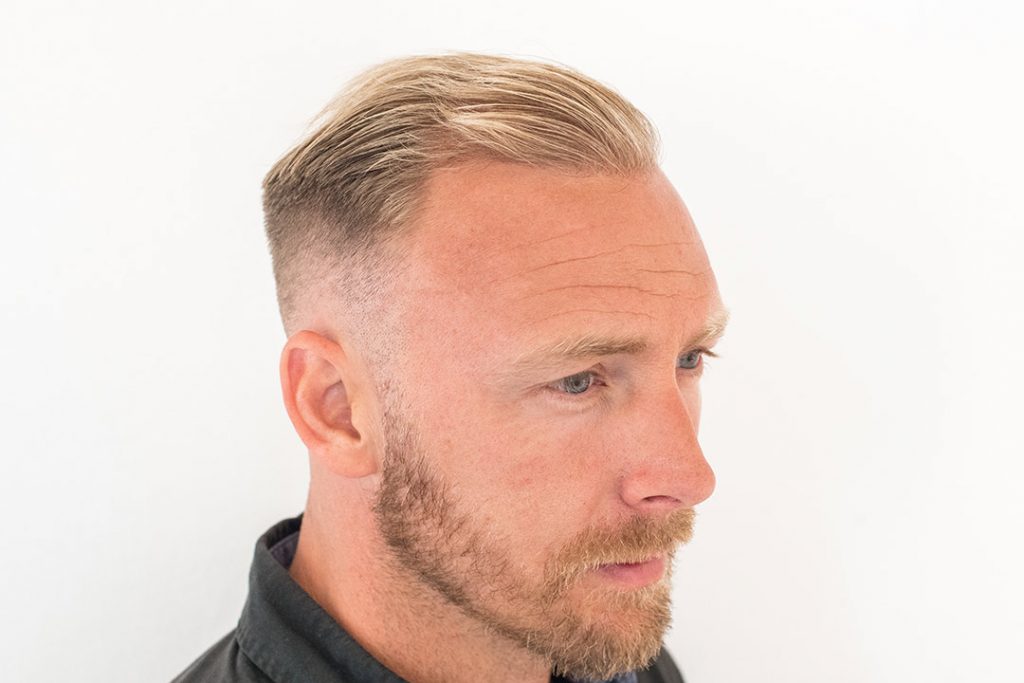 Daniel's end results after his hair transplant
How does it feel now, when some time has passed?
– It feels good. Six weeks have passed since the procedure. Now I'm waiting for the hair to start growing out properly. I'm excited to see the results.
Would you recommend others to have a hair transplant?
– Yes, definitely. I already have. I have inspired others and recommended it to them. My big brother really wants to have a hair transplant, and there are others that I train with that want to do it. I guess that's how it works, someone close-by does the procedure and you can see that it's not dangerous and the results are good.
Hair transplant
The last few years, Arnt had started feeling uncomfortable with how he looked. He tried taking medicine against hair loss, but when that didn't work, he chose to have a hair transplant.
Hair transplant
Massimo had wanted to get a hair transplant since he first started to lose his hair as a teenager. He flew from Rome to our clinic in Stockholm to do it on a friend's recommendation.
Hair transplant
Myriam had a hair transplant to lower her hairline. Read her testimonial about how it has felt to have a hair transplant as a woman.